Historically, commercial catering gathers the traditional restaurants with table service and fast food (on-site or take-away, home delivery or also nowadays drive-in). Commercial catering is the main target of Roller Grill products.
Out-of-home catering is a constantly evolving sector. New opportunities arise from year to year, as nowadays, new theme concepts, new places of consumption, all ideally combined with IT-technologies.
If traditional restaurants attempt to reduce table service time, fast food, often synonymous with "junk food", goes upmarket with a healthy diet and turns towards "fast-casual" but connected environment. Today, this diversity is bringing down the line between the two components of commercial catering. These mutations thus give birth to hybrid concepts characterized by an "express" business model between take-away and table service with a simplified menu.
The actors of commercial catering have to regularly question their offers and their installations as well in room or in flow zone for the fast food as in kitchen.
---
Roller Grill helps traditional restaurants with table service to differentiate themselves and to enhance the customer experience by developing equipment solutions such as:
refrigerated buffets and heated buffets for self-service prepared meals or salads, appetizers and desserts;
refrigerated or heated display cases for highlighting culinary creations at a right temperature;
high-quality equipment for on-demand service for theme menus or for snacking concepts. For example, Roller Grill offers crepe makers for Candlemas, planchas in summer time, waffle irons for winter entertainment, adjustable turnkey concepts: the hot-dog concept, the 100% crepe or 100% waffle offers with a compact and customizable concept cart.
all heavy-duty cooking equipment required in a professional kitchen such as multifunction ovens, electric or gas fryers, bain-maries, griddle plates, infrared toasters, salamanders, roasters, foodwarmers etc. .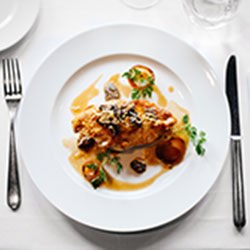 ---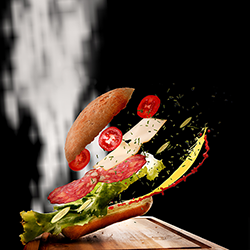 Roller Grill also accompanies fast-food restaurants focused on the creation of new concepts. Indeed, sandwich shops, themed bars, coffee shops, food trucks are multiplying. For catering, Roller Grill develops the equipment solution adapted to the needs in terms of capacity, intensive use and saving space and energy. Roller Grill designs a wide range of compact and powerful small cooking equipment such as infrared toasters, professional induction, gas fryers, and also contact-grills, planchas, crepe makers and waffle irons for theme offerings.
---
Through its range of compact kitchen equipment, Roller Grill can also be used in hybrid consumer areas such as co-working spaces and foodcourts with heated or refrigerated display cases, infrared toasters or infrared ovens.
---
Each strategy of commercial catering, its Roller Grill equipment!