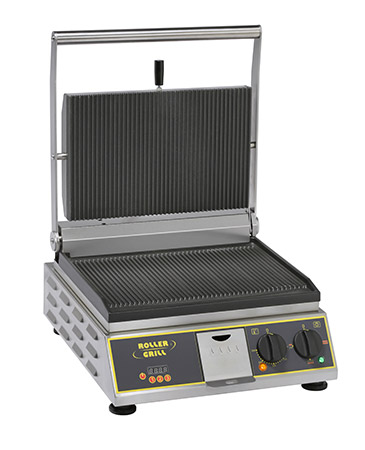 Much more than just a professional contact-grill, LE PREMIUM is the multifunctional grill that you need for snacking. This enamelled cast iron grill is born from a double observation among the great fans of the cast-iron contact-grill for intensive use:
- The need for a rapid temperature rise for better cooking performance
- The need for easy maintenance of both plates of the Panini grill
In order to improve its technologies continuously, Roller Grill has responded to these two issues by making the PREMIUM novelty a "super-equipped" multifunctional grill. Discover all the functions of the professional grill PREMIUM!