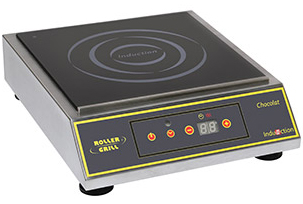 Roller Grill induction, THE professional technology!
All chefs without exception are fond of induction for precise and fast cooking safely. But all blame this technology of the future for its automatic shutdown after just one hour of use.
Roller Grill overcomes these untimely interruptions with the launch of a range of professional induction hobs. The induction Roller Grill is a true concentrate of technologies for non-stop use for 8 hours at maximum power.
We unveil the specificities of our French and professional induction technology.