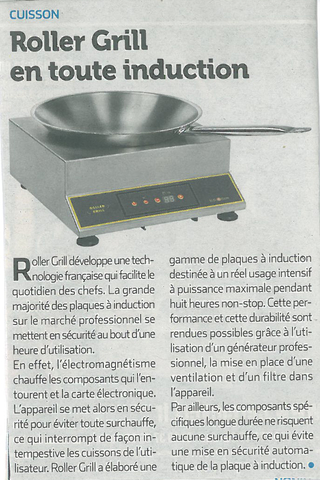 Image : Press release – Roller Grill en toute induction – Magazine Zepros - 48 - June 2017.
Roller Grill launches a wide range of induction that delight all chefs. No more automatic and untimely stops of induction during cooking! Roller Grill professional induction runs at full power during 8h without automatic switch-off. The components have a longevity of more than 15,000 hours without risk of overheating.
Roller Grill has developed a powerful and sustainable French technology. The professional induction range of Roller Grill is composed of 4 models.