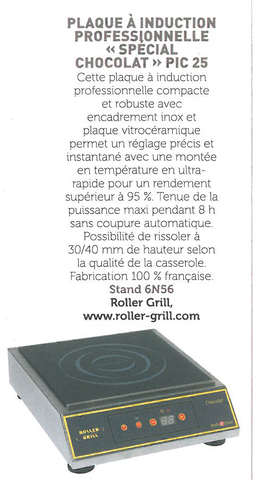 Press release – Plaque à induction « spécial chocolat » PIC 25 – Magazine FRANCE Snacking - 47 - February/March 2018.
The new range of professional induction was presented at the bakery show EUROPAIN in March 2018 in Paris. During the daily demo, the visitors were able to appreciate:
- the rapid temperature rise,
- the precise cooking to the nearest degree of chocolate, caramel etc.
- and the duration at maximum power during 8h without automatic shutdown.
Roller Grill Induction is a true professional and French technology.